Applewood, Golden, Colorado
Presented by Tyler R. Wanzeck
Applewood, Golden, Colorado
West Denver has so much to offer; there is so many great neighborhoods to choose from but I would say Applewood West is one of the best. Giving you a head start to the Colorado foothills, living in Applewood is just better than the rest. At the base of the South Table Top mountain it is a quick escape to all hiking and biking needs. You will also enjoy the larger lots filled with mature trees and landscape. Allow Tyler Wanzeck to tour you through a few homes in the Applewood area to give you an idea if its the right fit for you.

Tyler Wanzeck is a Colorado Native and has called Wheat Ridge home since 2012. As a proud member of the Wanzeck Team, Tyler has had the pleasure to work alongside his father and brother. If you want any help in the Applewood and any surrounding area, please do not hesitate to call Tyler for your real estate needs
List of Zipcodes in Applewood, Golden, Colorado
| Zip Code | Zip Code Name | Zip Code Population |
| --- | --- | --- |
| 80401 | Denver | 42,157 |
Demographics
| | Zip Code | City | County | State | National |
| --- | --- | --- | --- | --- | --- |
| Population | 42,157 | 20,979 | 585,026 | 5,759,582 | 331,426,769 |
| Population Density | 807.8 | 2,136.9 | 765.5 | 55.5 | 93.8 |
| Percent Male | 53.0% | 56.0% | 50.0% | 49.0% | 49.0% |
| Percent Female | 47.0% | 44.0% | 50.0% | 51.0% | 51.0% |
| Median Age | 42.0 | 36.0 | 42.6 | 40.2 | 39.0 |
| People per Household | 2.3 | 2.2 | 2.47 | 2.8 | 2.6 |
| Median Household Income | $86,082 | $74,818 | $80,305 | $115,942 | $61,963 |
| Average Income per Capital | $49,345 | $41,846 | $42,520 | $50,725 | $33,235 |
| | Zip Code | City | County | State | National |
| --- | --- | --- | --- | --- | --- |
| Median Sale Price | $515,000 | $575,090 | $475,000 | $425,100 | $277,796 |
| Median Age of Home | 53.0 | 35.0 | 53.0 | 39.0 | 49.0 |
| Homes Owned | 65.0% | 80.0% | 68.0% | 67.0% | 58.0% |
| Homes Rented | 31.0% | 17.0% | 28.0% | 23.0% | 31.0% |
| Homes Vacant | 5.0% | 3.0% | 5.0% | 4.0% | 11.0% |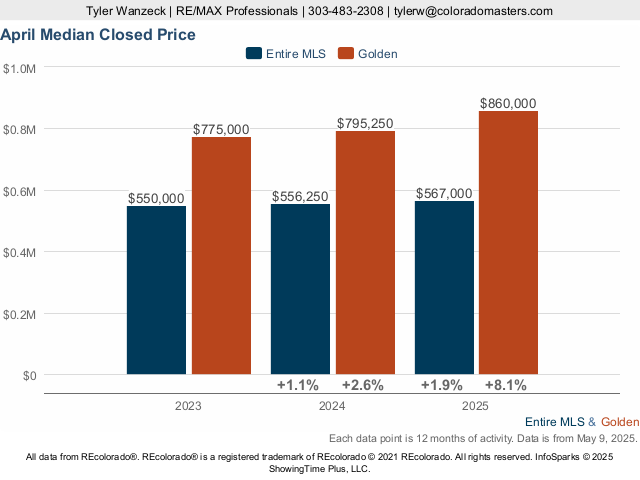 How much is your Home worth? Click here to know...
Review current market value estimates for your home, or anyone else, anywhere in the USA.
Active
Residential
MLS# IR995880 | 2023-09-22 12:35:11
Sold
Residential
MLS# IR970599 | 2023-08-17 05:10:30
Need more listings? Click here to search now...
15 minutes updated and accurate properties direct from your local agent. Home Evaluation. Get Loan Pre-Qualified.
Tyler R. Wanzeck
RE/MAX Professionals
6020 Greenwood Plaza Blvd #100
Greenwood Village, CO 80111, USA
| | Zip Code | City | County | State | National |
| --- | --- | --- | --- | --- | --- |
| Cost of Living Index | 94.0 | 119.0 | 97.0 | 110.0 | 100.0 |
| Health Cost Index | 104.0 | 127.0 | 108.0 | 119.0 | 100.0 |
| Commute Time | 24.0 | 24.0 | 26.0 | 25.0 | 24.8 |
| Commuting by Bus | 3.0% | 2.0% | 3.0% | 1.2% | 2.1% |
| Commuting by Carpool | 10.0% | 8.0% | 10.0% | 11.0% | 13.5% |
| Commuting by Auto | 80.0% | 84.0% | 82.0% | 80.0% | 79.1% |
| Working at Home | 7.0% | 6.0% | 5.0% | 5.2% | 4.7% |
| | Zip Code | City | County | State | National |
| --- | --- | --- | --- | --- | --- |
| January Average Low Temperature | 12.7 °F | 14.3 °F | 12.7 °F | 13.7 °F | 22.6 °F |
| July Average High Temperature | 85.8 °F | 87.7 °F | 85.8 °F | 77.5 °F | 86.1 °F |
| Annual Precipitation (inch) | 17 in. | 18 in. | 17 in. | 19 in. | 38 in. |
Zip Code
City
County
State
National

Violent Crimes

Calculated annually per 100,000 residents

Assault
688.1
156.9
255.9
246.3
250.2
Murder
2.3
2.2
2.8
3.8
5.0
Rape
68.4
66.3
68.3
67.2
42.6
Robbery
49.9
39.4
51.7
63.6
81.6

Property Crimes

Calculated annually per 100,000 residents

Burglary
509.5
191.6
425.3
348.4
340.5
Theft
722.6
438.8
641.0
1,858.3
1,549.5
Motor Vehicle Theft
103.3
602.5
125.9
384.0
219.9